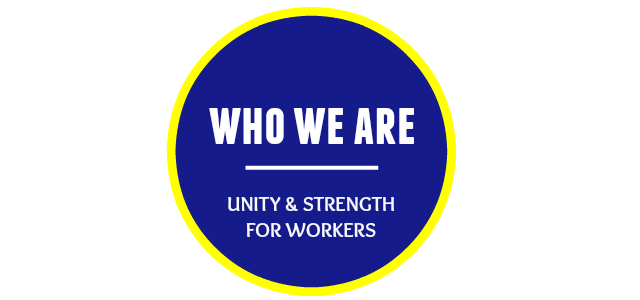 UNITED STEELWORKERS LOCAL 7619
WHO WE ARE
The United Steel Workers Local 7619 represents members of the Highland Valley Copper Mine in British Columbia, Canada. Our members are men and women of diverse training and cultural background. We are proud of our diverse membership – it represents the diversity of Canada.
The membership of Local 7619 can rely on the strong and democratic leadership of their elected committees and Local Executive, which continues to work hard and has diligently supported our membership through the years. Every Steelworker has a voice and a vote because it's the members who run the union.
Local 7619 is continuously working on improving job security, a healthier and safer place to work, and addressing issues pertaining to our membership. We have been able to bargain one of the best Collective Agreements in Canada.
Choosing the Steelworkers means joining 250,000 other members in the most diverse private sector union in Canada.
EXECUTIVE OFFICERS
Local 7619 is represented by an Executive Committee. This committee is elected every three years by the HVC membership in an open and secret ballot election. Below is our current executive for the 2021-2024 period.
PRESIDENT  –  Kyle Wolff
VICE PRESIDENT  –  Tyler Fitzpatrick
RECORDING SECRETARY  –  Leslie Atkinson
FINANCIAL SECRETARY  –  Theresa Tourand
TREASURER  –  Denny Karsten
TRUSTEES  –  Paul Furer, Melanie McConnell, Tim Scallon
GUIDE  –  Chad Lindsey
OUTSIDE GUARD  –  Iain Thistlethwaite
INSIDE GUARD  –  Jason Arnold
HEALTH AND SAFETY COMMITTEE CHAIR  –  Chad Lindsey
GRIEVANCE COMMITTEE CHAIR  –  Jeff Jewell
WCB COMMITTEE CHAIR – Jason Thomas
WCB REPRESENTATIVE – Iain Thistlethwaite
WOS COMMITTEE CHAIR  –  Melanie McConnell
CONTRACTING OUT CHAIR  – Corey Beblow
SOAR CHAPTER 25 OF RETIREES PRESIDENT  –  Kyle Wolff, President,  Executive Assistant/Office Manager