Women Of Steel 7619 Helping the Homeless Count Program in Kamloops.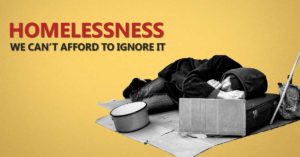 Hi all!
A bit of a late summary of my experiences, but better late than never, right?
This year our From the Heart Campaign donations went out to support the Point In Time Homeless Count.
The PIT Count is a federal initiative aimed at taking kind of a snapshot of what homelessness looks like on a particular day all across Canada.
It was extremely well organized by the wonderful and talented Lisa Bajkov, and executed by an enormous volume of volunteers, myself included, interviewing people in shelters and on the streets.
We had an informational session about a week before the count wherein our responsibilities as interviewers were well explained, and we took care of privacy disclosure statements as well as handing in our criminal record checks. The interview questions were reviewed one-by-one, and any questions we had were answered fully.
Just before the informational session, Lisa swung by my place to pick up the donations, which were then used to create Essential Bags for interview participants (or anyone in need and accessing shelter services or on the street).
The evening of March 27, I met Lisa and the other volunteers in the parking lot of the Emerald Centre and we did our first interviews of the Count there.
Our next stop was the shelter in the old elementary school downtown, where we interviewed everyone who was interested in participating. Each of the volunteers were able to conduct 3 -4 interviews, as it is a policy of PIT to not disturb sleeping people, just to document their numbers.
We wrapped up about 10pm, going home to prepare for the next day.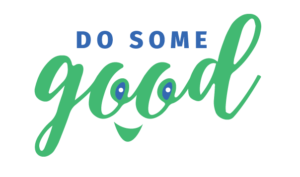 Wednesday morning I arrived at the United Church on 4th and Battle, the homebase of operations where people could drop in and get some food (Indian tacos-delicious!), water, and an essentials bag if needed. There were also volunteers playing live music all day! All volunteer interviewers mustered, supplied and debriefed at the church as well.
My first route was downtown, along Columbia, and myself and the two women I was teamed up with found no one, but we were filmed by CFJC, which was interesting. Our second route found us at North Hills Mall where we were able to interview a group of people in the neighbourhood.
In the afternoon, I was teamed up with two different women and a railway officer, Constable Michael Mallais,
who took us out to the homeless camps along the river and the railway tracks that he knew about. That was extremely interesting, and I got to drive my car down pathways in Riverside park, and alongside the tracks. We did a fair amount of hiking, but only found several people we'd interviewed the day before at the shelter. At one point, we actually clambered across a train that was going to be stopped for half an hour.
Mike told us that he'd witnessed bylaw officers breaking up and cleaning the camps about a week before the count. We were all a bit confused as to why that would be, because the information gathered from the count can then be used to adjust funding for badly needed public services in our community!
After 2 hours of exploring camps, our guide had to go back on duty.
He suggested a location for us to try and find more participants, and we all said goodbye. The spot was indeed a
success, and we managed to wrap up the day by conducting a couple more interviews and handing out our remaining essentials bags.
We headed back to the Church for refreshments and a quick chat with Lisa about our experiences, enjoyed some lively tunes, had some good conversation with a couple of people we'd met at the shelter the previous night, then said our farewells and headed off to our respective homes, grateful to have them!
Thanks so much to everyone who supported this year's FTH campaign. It was wonderful to see how much good your donations are doing in the community!
Melanie McConnell- co-chair WOS 7619
---
WOS Homeless Count Support