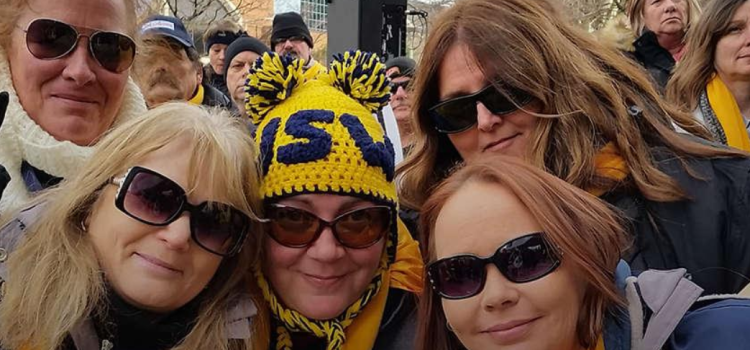 Happy International Women's Day!
March 8 is a day to celebrate the gains women have made toward full equality, and refocus our attention on the work that still needs to be done.
We know that, on a global scale, women workers haven't achieved wage equality with men. At the current slow rates of change, it will take 118 years before women around the world can expect equal pay!
Although the situation is a bit better here in Canada, we can't claim success either. Canadian women still take home on average 73 cents for every dollar men earn. And the gap is greater for racialized women workers and for women workers with disabilities. This country's gender wage gap is worse than the average for major industrialized countries. Among all the countries of the world, Canada ranks 80th out of 145, and we've been falling behind, not improving, since 1995.
That's not good enough. Women's earnings contribute to the well-being of families and children. Economic security and independence mean women are less likely to be trapped in violent relationships. Women who can make ends meet are more likely to have time to help build their community and their union. Gender parity – in jobs, wages, leadership, and safety – benefits us all.
Canada's theme for International Women's Day 2016 is Women's Empowerment Leads to Equality. Steelworkers couldn't agree more, and so we call on the federal government to turn those great words into actions.
Canada needs a comprehensive system of quality, affordable, public childcare. We need an effective inquiry into missing and murdered Aboriginal women, with prompt and powerful followup. We need a national action plan on violence against women that follows the blueprint already set out by the women's shelter movement and its allies. And we need renewed action on pay equity.
USW's theme for International Women's Day 2016 is Taking Action for Gender Equality: Jobs, Wages, Leadership, Safety. We encourage local unions and activists to proudly display the posters we've created and mailed out, and to continue doing the work that will win full equality for women.
In solidarity,
Ken Neumann
National Director
International Women's Day 2016